Christopher Cole
Genomics and machine learning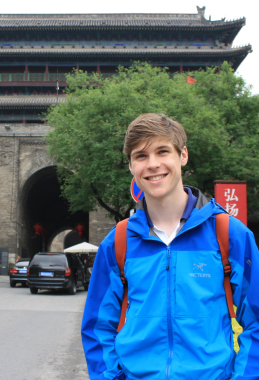 I am a research scientist at Deep Genomics working on computational biology and statistical genetics. Broadly, I'm interested in how we can use machine learning to understand how transcription and translation are regulated. I also have interests in population genetics.
Previously I completed my DPhil thesis in Genomic Medicine and Statistics at the University of Oxford under the supervision of Gerton Lunter and Thomas Milne. There I used and developed machine learning methods to understand transcriptional regulation in MLL recombinant leukemia and helped develop a particle filter for demographic inference. Check out my recent publications for more information on those and my previous projects. I love to code, both for work and for hobbies, and a semi-complete list of previous publicly available projects is also found on this page.
Outside of work, I love to hike with my dog and be in nature, ideally while holding a nice cup of coffee. I love to cook and bake, and try to run as much as I can. I'm also learning Mandarin Chinese.
我慢慢学中文在牛津语言中心。 我的女朋友是中国人,我们去了北京。
news
| | |
| --- | --- |
| Dec 4, 2020 | Presented my recent work on deep learning for MLL-r chromatin accessibility to the incoming DPhil Genomic Medicine and Statistics cohort. |
| Aug 1, 2020 | A research highlight of the stdpopsim project has been published in Nature Methods. |
| Jul 27, 2020 | I gave a talk to the EGHOP summer journal club on our ancient admixture preprint. |
| Jun 23, 2020 | stdpopsim has been accepted for publication in eLife! |
| Oct 9, 2019 | Our work on a paleolithic migration with smcsmc has once again appeared at Probgen, you can read the abstract here. |
-->